"If you are going through hell, keep going!" ~ Winston Churchill
A great quote to remember at 20 miles when everything is aching, your legs are ready to quit and your willpower is waning. Keep going - eventually it will finish and the hell will be over!
Our products are available in many different styles, sizes and colors and most can be customized to suit your needs. Find the product you like and click on the image to discover your options:
---
Prices shown are in US dollars. Many of these items are also available here:
Showing 1 - 11 of 11 products.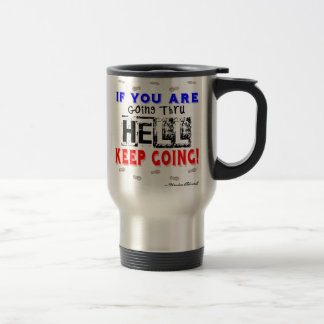 ---
---
Runners' Spirit is a showcase of my own running themed designs which are produced, sold and distributed through Zazzle Inc.
Runners' Spirit
Copyright © 2018 Runners' Spirit